Celebrate the height of summer in the Inner Harbour!
Plan your weekend at the Canada Dry Victoria Dragon Boat Festival presented by Fairway Market. Enjoy dragon boat races on the Inner Harbour, the sizzle of the food trucks, and the beats from the Main Stage for free all weekend long!
Canada Dry Victoria Dragon Boat Festival presented by Fairway Market
August 12-13, 2023   |   FREE ADMISSION!
Location: Inner Harbour and Ship's Point, Victoria
Click here for the 2023 Festival Schedule!
Click below for the 2023 Festival site map!
Enjoy dragon boat races, local live music, cultural activities, family events, special ceremonies, local food trucks and vendors, and more- all in the heart of Victoria!
2023 programming schedules are available here. Race schedules will be published approximately 1 week prior to the Festival.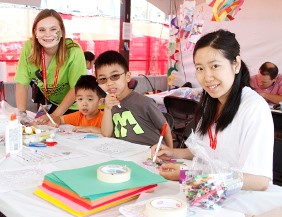 Cultural and Family Activities
This family-friendly area has something fun for everyone. Grab a bite to eat from a selection of delicious local food vendors and join us in the Cultural/ Family Activities Tent for some cultural crafts and entertainment.
Blessing and Eye Dotting Ceremony
The spirits of the dragon boats sleep in the mountains until they are awoken by Taoist priests during the Blessing and Eye Dotting Ceremony. The ceremony is conducted to bless the race course, and to summon the spirits of the dragon to the waters.
Witness this ancient ceremony on Saturday at 1:00 PM by the Main Stage.
Help support the BC Cancer Foundation as they work towards a future free of cancer. Purchase a paper lantern for $3 and write a message of hope, love, or remembrance on its tag.
Hang your lantern at the Canada Dry Victoria Dragon Boat Festival and be a part of a truly moving show of support and community. $1 from each lantern goes towards supporting the BC Cancer Foundation.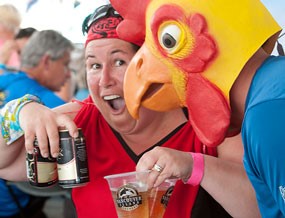 VI Brewing Beverage Patios
Soak in the sun on our expanded outdoor patios with great local brews from VI Brewing! Check out the VI Brewing Stage Bar and enjoy local live music, or head over to the Pier for the VI Brewing Pier Bar as the boats race down the race course!
19+ to purchase alcoholic beverages. Please drink responsibly.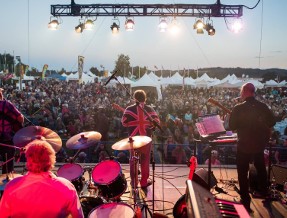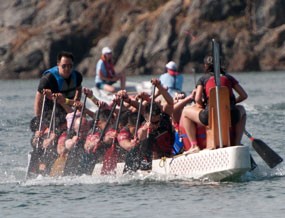 Race Program
The Inner Harbour comes alive as over 40 dragon boat teams hit the water! Teams race 470m from Laurel Point towards Ship's Point, in an intense display of strength and teamwork.
Watch the races from the Rogers Race Viewing Deck at Ship's Point for the best seats in the house!
Coming down to the Festival? Find out how to get to Victoria's Inner Harbour and the Festival site.
Join us in Victoria and race in the Inner Harbour this year.